Can He Speak?
From the Santa Barbara News-Press, 1932, came this "scientific" expression of doubt that Meher Baba would be capable of speaking after years of silence: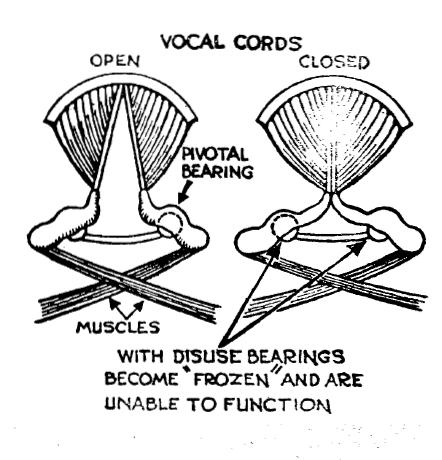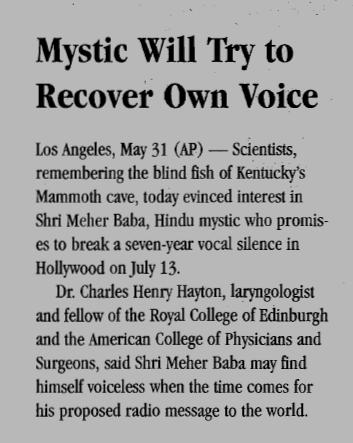 When the reporter Frederick Collins interviewed Baba in New York in May 1932, he asked, "When you break your silence, how will you do it? By radio?"
"Certainly not by radio," Meredith Starr cried out, horrified at the thought.
"Why not?" Baba spelled out to Meredith.
"Ten days later, during his week-long visit to Hollywood, Meher Baba did indeed make arrangements to break his silence over the radio at the Hollywood Bowl. Subsequently he canceled this engagement, however." (See Meher Baba's Early Messages to the West, 2009.)
See also Yad Rakh.